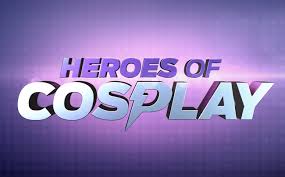 ZAP!!
Where do I begin? We start where we left the end of last season at Stan Lee's  Comikaze competition in LA, after watching episode 7 it's becomes obvious that this seasons cosplay has gone to a new level. As me and my fellow podcasters have traveled to different conventions we have noticed how the costumes are getting better and better.
We also get to see Yaya Han helping fellow cosplayer Indra Rojas as she prepares her She-Ra costume for Comikaze, as well as her attendance to Artec cosplay in Argentina. I can tell you as a fan it was great to see the passion she has for cosplay. What's also great is the fact that there will be more guys this season and even though we did not see them in this episode I am looking forward to seeing more about cosplaying from a guys perspective. Having said that, one of my favorite guy cosplayer Jessie Lagers @MidnightArmour was on this episode and did a Mega Man costume that did not disappoint. Along with above mentioned cosplayers we followed Chloe Dykstra, Jessica Merizan, and Holly Conrad who entered the team contest as a Pokeman trio.
To those many critics about the first season and how they feel it was not true to what really happens, remember this is not "24". They must make it work within a certain time frame, and make it marketable, not to mention we are only into season two of a new show about something that is just started to become main stream in recent years.
To end there I did enjoy episode 7 and I can't wait to see the new members of the show in the near future, so before you write it of, to you true fans give it chance. We have been asking for this, so give it a chance.