O HAI!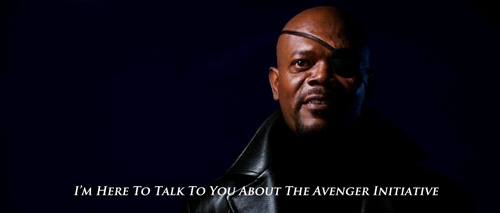 What if I told you that there was an actual Avengers Scientific Training and Tactical Intelligence Operative Network.  A place developed in part by NASA, offering an interactive experience with YOU acting as the newest recruit for S.H.I.E.L.D. and the world NEEDS YOU…and if I said this place was actually here in NYC, would you, beloved non-New York reader, gnash your teeth for having the misfortune of not living and/or visiting my home any time soon?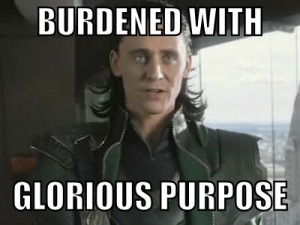 Well that is what is being offered at the most awesome of awesome exhibit spaces – DISCOVERY TIMES SQUARE (DTS).  I know what you are probably saying right now…BUT JAZZ no real true New Yorker goes to :gasp: TIMES SQUARE!  And yes, you're right.  We do not go to Times Square…EVER.  One does not simply walk into Times Square…without being bombarded by tourist traps on every corner.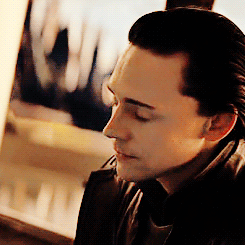 But Discovery Times Square is worthy of such trials of patience, endurance, and epic master level navigational skill. I've caught a couple of their exhibits in the past:  the amazingly spectacular Harry Potter Exhibit (watch the trailer here) and the current LEGO exhibit that makes me salivate with the endless possibilities!
LIKE THIS: 
or
EVEN THIS: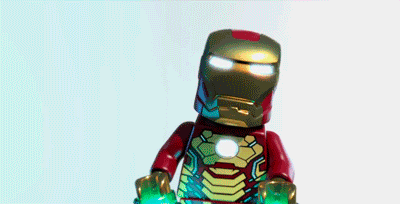 The newest venture of DTS is an all new, all interactive gallery display and exhibition that allows guests to not only go inside the world of the Avengers and S.H.I.E.L.D. but gives unprecedented access to the brilliant science behind our favorite superheros.  Test out your strength with the Captain America Reflex/Cognitive Test and check out his transformation POD or try on Ironman's eyes with a functional HUD (Heads Up Display) screen that will scan your giddly mind in real-time!
This is the full description from the Discovery Times Square website:
Marvel's AVENGERS S.T.A.T.I.O.N. The Exhibition (Scientific Training and Tactical Intelligence Operative Network) is a completely immersive experience that brings visitors into the world of The AVENGERS. Visitors of all ages are granted S.H.I.E.L.D. access to the official S.T.A.T.I.O.N. headquarters and taken deep into the Marvel Cinematic Universe. Here visitors will have open access to a vast array of intelligence files, classified studies and experiments that explores the history and scientific origins of Marvel's The Avengers. Visitors will also be given unprecedented access to some of S.H.I.E.L.D.'s most highly guarded artifacts such as Captain America's Birth Pod, the Tesseract Portal Device, Loki's Scepter, a hermetically sealed Chitauri and more, recovered after the Battle of New York.

NASA, the Science & Entertainment Exchange (a program of the National Academy of Sciences), Neuroverse, and Thwacke are all collaborating on the Marvel's Avengers S.T.A.T.I.O.N. Exhibition visitors will get the chance to map out the stars to find Asgard, learn to operate Iron Man's suit, witness the neurological effects of Bruce Banner's transformation into the Hulk, and physically test themselves against Captain America.
– source: http://www.discoverytsx.com/exhibitions/avengers
Entertainment Weekly exclusively reports Stan Lee's reaction after viewing the exhibition for the very first time :
"It's absolutely unbelievable. I thought of them as simple fictional characters that could have great adventures, and people could enjoy reading them — but now I realize, unintentionally, I was one of the world's scientists. [laughs] And what they have done with these characters, this building, and this display is indescribably wonderful and creative. I think that it'll make any young people that walk through it leave saying, 'I've gotta be a scientist. It's the most exciting thing in the world!'"
– source: http://popwatch.ew.com/2014/05/30/the-avengers-exhibit-new-york/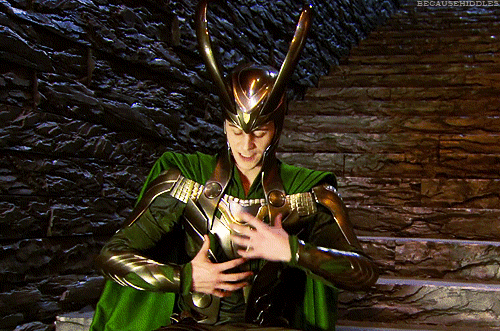 It literally opened today and will be around until January 2015 so WE HAVE PLENTY OF TIME TO GET AVENGER READY.   Are you ready?
*Sidenote:  I didn't hear or read much about Hawkeye.  Why is his character so so so under-rated?  Is he not an Avenger?  Is he not integral to the movies?  To the actual comic series?  C'mon DTS.  C'mon.  Clint needs a little love.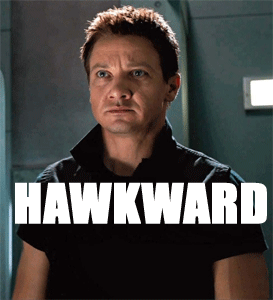 -PPS, you should click all of the links in this post.  IJS.
<3