This fall one thing's for sure, there will be no shortage of comics on TV.  It seems as though almost every major TV station has a comic adaption coming out. With comics taking over the big screen it seems only natural that they take over the small screen as well.
If you thought Marvel was the only one who can make comics come to life , you are dead wrong! What am I talking about? Well let's get to it…
First off lets talk about how the CW is trying to corner this market by having not 1, not 2, but 3 comics hitting their network.
You have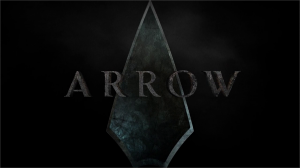 The show has been on for 2 seasons and has stars such as Stephen Amell (Oliver Queen and Arrow) and Manu Bennett (Deathstroke) as well as a handful of others. The show has been highly successful and has signed on for a third season airing Oct 8,
a day after; CW's newest show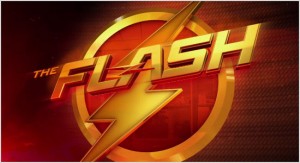 The Flash is based on the DC character Flash/Barry Allen played by Grant Gustin. It was a spin-off of Arrow, existing in the same universe. As a matter of fact, Flash has already been on a couple of Arrow's episodes. The show is schedule to debut Oct 7 and I have to say it looks pretty good. Take a look for yourself…
The third in CW's line up is one called iZombie. I'm not really sure how I feel about this.
So it stars Rose McIver who plays Olivia "Liv" Moore. A medical student, who becomes a zombie and joins a Coroner's Office in order to gain access to brains she must reluctantly eat so that she can maintain her humanity. Here's the twist; every brain she eats, she also inherits their memories and must now solve their deaths with help from the Medical examiner and a police detective.
Hmmmmm…I don't know! There isn't an offical trailer out so I can't help you guys here. We will have to wait and see. No offical release date has been posted.
Enough of CW.
ABC says not only do we have Agents of Shield but let's put out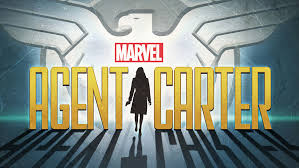 Marvel's Agent Carter stars Hayley Atwell and follows the story of Peggy Carter. It's 1946, and peace has dealt Peggy Carter a serious blow as she finds herself marginalized when the men return home from fighting abroad. Working for the covert SSR (Strategic Scientific Reserve),  Peggy must balance doing administrative work and going on secret missions for Howard Stark all while trying to navigate life as a single woman in America, in the wake of losing the love of her life – Steve Rogers. 
I don't know about you, but this doesn't sound very interesting at all. We really don't need a 1946 pre-Agents of Shield show. I'm just saying!!
Now the last 2 shows I believe are going to be the big hits this fall. One is on NBC, Constantine and the other is on Fox, Gotham. Lets talk about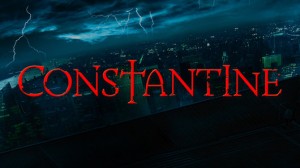 I believe this show will really take off. With actors like Matt Ryan and Harold Perrineau, the show has a lot of promise.
The series will focus on John Constatine (Matt), a dark magician who is struggling with his past sins as he tries to protect humanity from a gathering supernatural threat. I have talked about this show in a previous post and I still stand by this show. It's scheduled to air Oct 24. Here is something to hold you over…
Now last but definitely not least,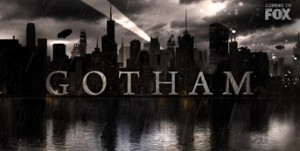 When I first heard about this show I was like "who wants to know about Gotham before Batman?" Then as they started to cast actors like Ben McKenzie, Donal Logue, Jada Pinkett Smith…I was like wait a minute. They got my attention. I then found out they had almost all the villains before they were …villains!! Sweet!
Everyone who is someone is here, Catwoman, Poison Ivy, Penguin, Riddler…I know you are waiting for The Joker; well you can't have it all.
But the Batman is also here and guess what the origin story is intact. I love it. I will be watching. When you say; Sept 22. Don't take my word on it, check this out.
So if this is not enough Comic material for TV…well then, stick to reading the books!
Until next time…