So Fall is here, and yes Gamegod has retreated to his cave. No not because it's getting cold (YES it can get cold in Florida); it's because of all the incredible games coming out. Here is my Xbox One Fall review.
Where do I start??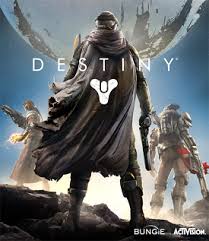 One of the most anticipated games for the next-gen systems. Sales wise the game sold unbelievably. What did the gamers think? Welllll, let's just say the jury is still out. Many gaming sites scored the game just above average (7's and 8's) with the occasional 9 from a paid off reviewer (maybe just biased), but Destiny for me was a 7.5.
Next-gen graphics and sound; same old gameplay.
The story tries to at times shine but there is nothing memorable about it. As it stands, the level cap is at 30 based off your gear and I'm at 28, almost 29. Guess what I'm bored with the game. There is no depth to the game and with the PVP (multiplayer vs) off-balance, the game comes to a grinding halt (pun intended). The first DLC is rumored to be out in December. Let's see what that holds. Hopefully it's not too late.
Then you have Middle-Earth: Shadow of Mordor; the in-between story of The Hobbit Trilogy and The Lord of the Rings Trilogy.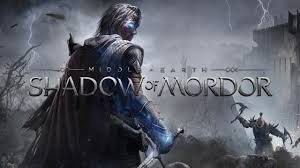 All I can say about this game:
A SLEEPER HIT!!
The graphics Excellent
The music/sound Superb
The story felt like I was part of it; but the best thing about the whole game; the gameplay!! The new "nemesis" system allows enemies to level up upon killing or defeating you (ie: running away from them). They also remember your encounters and taunt you with them. This made the game feel so personal. I can't wait to see this implemented in future games. I beat this game with an 80% completion rate and I'm still playing it.
Check out this gameplay.
Next big title Sunset Overdrive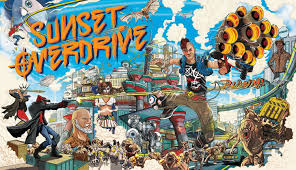 It releases Oct 28th. I already have it pre-loaded on my Xbox. I am super stoked for this one.
When it was first initially announced, my thoughts were " great another Dead Rising clone". As the game went through development, it grew on me. No longer was it a clone but a fresh IP from Insomniac. A very vivid, colorful, fast-paced game. It combines a quick third person shooter with the gameplay style similar to Jet Set Radio.
As a matter of fact here is another clip of the actual origin of Sunset Overdrive.
You can grind, slide, climb pretty much any surface. The enemies are unique and the weapons are everyday items mashed together. This game has made a believer out of me. Oh did I mention eight player co-op/competitive mode.
Here's is some gameplay.
There has been a slew of titles that have come out so far. Survival horror games such as The Evil Within and Outlast; sport games like Madden 15 and NBA 2k15 to racing games such as Forza Horizon 2. All of these games are great in their perspective categories. Where there was a lack of games early this year, there are too many to play now and this is the first half of the fall season.
Stay tuned for my next review of games which include; Halo Masterchief Collection, Dragon Age Inquisition, Far Cry 4 and Call of Duty Advance Warfare.  Wow!
So many games,
So little time!