Episode 50 is officially done! Sara Moni joins us on the podcast to discuss the current topics which include..
Upcoming events, Florida SuperCon, Amazing Las Vegas Comic Con, Tampa Bay Comic Con…
Previous events Phoenix Comic Con
007 James Bond trailer.. why is he still doing this and others are wanting to OPT out?
Jurassic World #'s… world wide take and domestic…
Marvel changes coming soon…
E3 hightlights from Day 1… Xbox 1 and 360 info..
New games being released… The Division… Halo 5
Rainbow 6
Contest Details on how to win!!! Sara Moni, Ivy Pole and RJ Jojola
Listen and WIN!!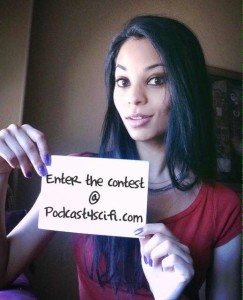 Podcast: Play in new window | Download