This Halloween episode is full of SciFi stuff! And a little Halloween memories from our past. Xbox 1 new updates, Star Trek TV Series release, Halo 5, Call of Duty BO3, Fallout 4…
We recently visited 2050 Daytona Beach Con… what did we think of it? We talk specifics. Cosplaying is Halloween everyday without candy. The walking dead update… is Morgan really crazy still? Hmmm…
Jonboy Meyers swag giveaway!
So much to discuss! Cosplayers @nerdbunnybritni @elleimarie We met a few cosplayers again at 2050 and hope to have them on the podcast soon!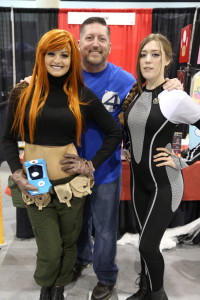 Podcast: Play in new window | Download