This weeks podcast brings you the Flash spoilers.. or if you have seen the episodes, no spoiler at all. Our take on how flash is doing and what Zoom can really do on Earth. The Walking Dead seems to make its way back in our discussion. How did Ginger last so long… what to expect from the next episode of TWD and what would you have gotten from the bridge where the RPG was? Our quick Tech Tip on the iPad Pro and what will you use it for.. is it the Laptop Killer?
Join Moose, Gamegod and JP…
Find us at MegaCon Fan Days this coming weekend in Orlando, Fl! Check the podcast for details!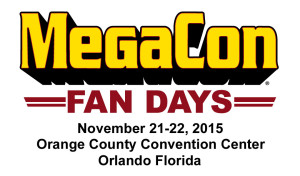 Podcast: Play in new window | Download