On this episode of the podcast, JP joins the team to talk thoughts on The Flash and why Zoom. Who is Zoom? Someone guessed it from the beginning. Free Giveways on the podcast, just listen and enter to win! #nozlen #headsets #more #thedivision #pensacon #thewalkingdead #twd #kingshark #puppets #cgi #graphics #theoriginals #bisquick
More thoughts on King Shark and the graphics used in the Flash vs others. The Walking Dead is always a topic. A lot happened in the last episode, what are your thoughts? Will Glenn ever die? Will the NEW bad guys be Rick and team? Is Rick the new/old/new Rick?
More to come! Listen to find out more! Great music by UntilBen.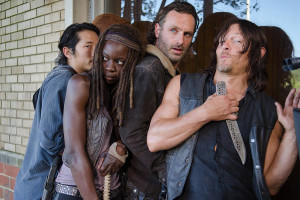 Podcast: Play in new window | Download