Finally it has a release date! Winner of the "Most Anticipated Game" award for 2014. Batman: Arkham Knight.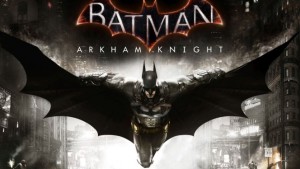 Back in March of 2014, a trailer was released for Batman: Arkham Knight ( <—-click to see it). It was all cinematic. A very cool looking movie. I was excited when I saw it. They were introducing the batmobile as playable.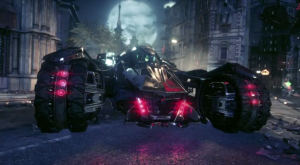 Finally the lengendary Batmobile was part of the game. Then the game went under the radar for quite sometime. It was pushed out of the holiday (2014) release window into 2015. Fast forward to April/May 2015.
Alert- Contains the storyline of the previous Batman game and the upcoming Batman game>
Batman Arkham Knight is the 4th installment in the series. The game is set exactly one year after the death of Joker (yes he died in the game; or did he?) during the events of Arkham City. Batman is having a hard time coping with the fact that his arch-villain is gone. (weird right?) With the Joker gone, crime is down leaving Batman with plenty of time to think. In the meantime, Batman's other villains such as Penguin, Two-Face, and Harley Quinn a chance to join together (no surprise) and make a plan to kill Batman. Combine this with Scarecrow and his newly invented fear toxin and you have the foundation for the new Batman game.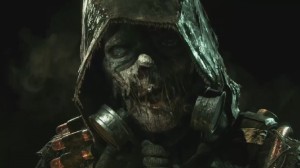 Just like typical Batman fashion there are a ton of characters. Commissioner Gordon and his daughter Barbara who is also the hacker called Oracle help Batman throughout the game. But wait there is more. We also have Robin, Nightwing, and Catwoman. They will be playable via Dual-Play. This feature allows you to switch characters seamlessly throughout missions and combat.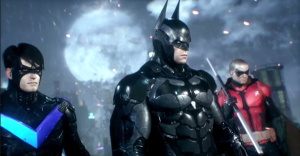 The introduction of a new villain exclusive for the game called Arkham Knight was also announced.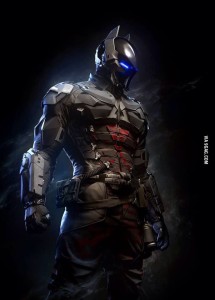 Does this sound like a $60 game? Maybe but when all of this was announced as well as a "Season Pass" which is to add-on content to a "complete" game makes you wonder.  So let's first explore the Season pass content:
Batgirl: A Matter of Family- An all new prequel story expansion in a different location where you play as Batgirl for the very first time in any Arkham series.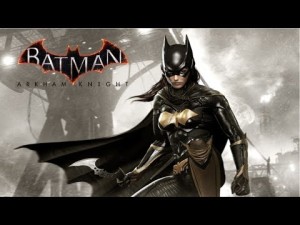 The Season of infamy- Play as Batman in all new story missions with new story arcs and gameplay features.
Gotham City Stories- Play as Batman's key allies in narrative missions extending their storylines.
Legendary Batmobiles with themed tracks
Crimefighter challenge maps
and Character skins.
Now the price… a whopping $40. Two thirds the price of the original game. Now I can't tell you if all this content is worth it for the details were vague. What I can tell you is that before the days of season passes I'm pretty sure we would have gotten all of this content with a $60 price tag.
Are we allowing the market to dictate what enough content is? Or is this the way of the future: Charging us $100 plus without putting a $100 price tag on the game?
Either way the game looks awesome. I will be buying the "core" game. As for the Season pass, I might just pass on it.  In the meantime, check out this really cool gameplay video.