It was the morning of Feb 18th, 4AM, and we were on our way to Pensacola. Following a busy week of traveling, we managed to gather our gear and get on the road. It's always exciting to go to Pensacola and visit Pensacon. We arrive in Pensacola at about 11am. Upon arriving, you can feel the excitement from fans and staff alike. We were greeted by fans we met in previous years immediately.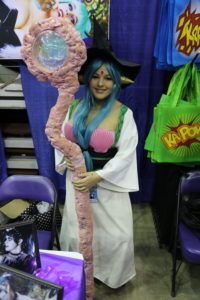 When we got our media kit,  the very first thing we notice; no lanyards to go with the media pass. It was just a pass with a clip. Strange!! This was a first and a little disappointing but nevertheless we didn't let this dampen the mood. We enter through the main entrance and it seemed as there were more people here than in previous years. Great sign!!
We hit the convention floor and boy was it packed. There were many areas that were so tightly packed that you literally couldn't move for 5 to 10 minutes. Great for the convention, horrible for the fan and the experience. One of the biggest things we talked about in previous years is the size of the venue. The convention has outgrown the venue. Its to the point when you no longer can fit into your favorite jeans from high school but you still try anyway. It's really starting to become apparent.
As we continue to crawl through the venue we ran into lots of great cosplay: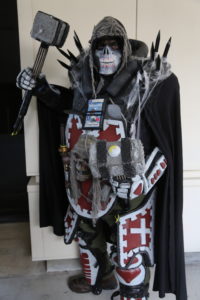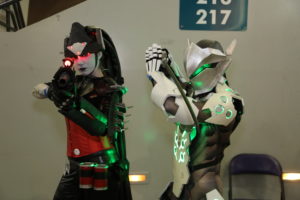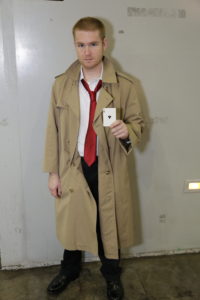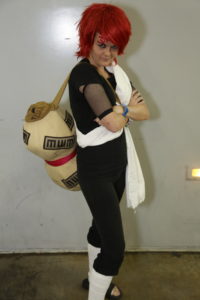 On to the celebrity rooms! Each year this seems to be the most challenging part of Pensacon as again the venue is oddly shaped, but we got to say this was the best we have ever seen them lay it out. There was a great flow to traffic, the celebrity guest didn't seem to be bunched up on each other, and their line up was solid.
Some of the guests included: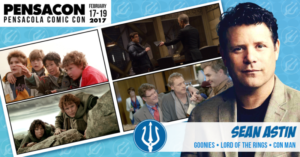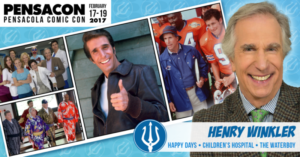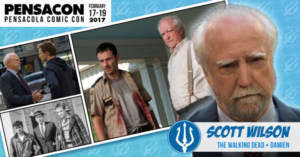 As well as others but one of our favorites was :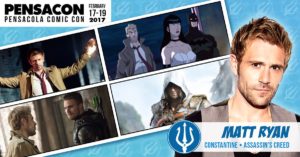 He was very engaging and eager to speak with everyone. That is always a huge plus when meeting guests. As we continued along we ran into more guests in cosplay: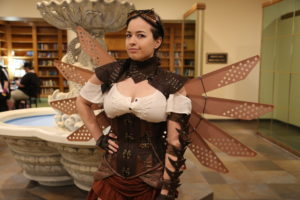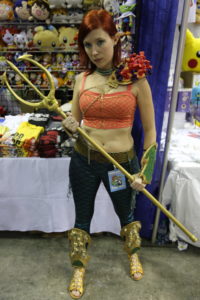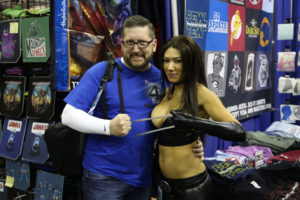 Yes that is Moose and sometimes he thinks he is in cosplay as well!
In conclusion, the overall feel of the convention was great. They always do an excellent job of taking care of the guests, keeping it exciting for the fans and helping out the media with whatever they need. If there is something we can suggest: find a bigger venue! It will help you tremendously as you will get more vendors, more guests and ultimately more fans.
Until next year, make sure to check out our photo gallery and have fun cosplaying!!!